Macroverse is a unique comics and graphic novel platform that evolves the medium to reach and connect with audiences where they already spend their time:
Digital, mobile and social.
Brands connect with storytellers to create original narrative experiences that resonate with their ideal audience.
Compelling IP crafts longterm brand/user relationships reinforcing brand values while providing genuine, ongoing engagement with high quality content.
Branded IP can be leveraged into additional media for a wide range of multi-platform engagement within and beyond the platform.
…We're at the edge of a new era for storytelling, one that I am convinced will be multi-platform. It will be a delivery-driven experience.
-- Guillermo del Toro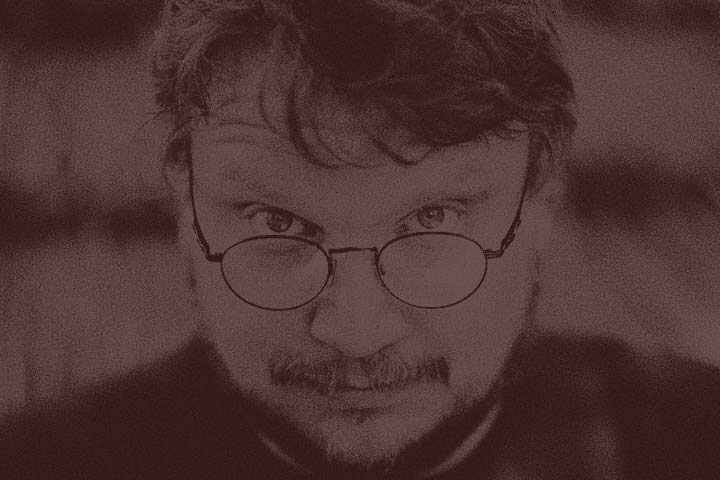 Unique Storytelling
An innovative evolution of Comics
M2's Macroverse platform honors the rich history and art form of comics and graphic novels while fully embracing the narrative opportunities of a digital first creative process, new distribution methodologies, and an always connected audience.
Macroverse employs a unique tap-through storytelling technique to create a depth and life within sequential, image based storytelling, only possible in a digital format. This provides an open canvas for creators to experiment and push the boundaries of how comics' storytelling works, looks, feels and how the viewer interacts with the content.
Connecting this with multiple content types such as animation and game mechanics opens the door to additional exciting opportunities for audience engagement.
Digital. Mobile. Social.
Branded content engagement for all
Unique, original content conceived to take advantage of digital media's infinite canvas opens a universe of storytelling possibilities.
Crafted for consumption on mobile devices, Macroverse content caters directly to modern audiences' desire for ongoing access to quality content. Bite sized episodes, coupled with addictive narratives, creates both accessibility and binge-ability.
Creator and user profiles, story and series notifications, gamification concepts, behind the scenes access and integrated social sharing facilitate fan-based interactions that drives new user engagement and an ongoing ecosystem of discovery.
IP Built 'Bottom Up'
CREATE A UNIVERSE AND AN AUDIENCE
M2's approach to developing IP follows the 'Bottom Up' approach that has proven so successful for franchises like the Marvel Cinematic Universe, Game of Thrones and The Walking Dead.
Establishing IP in an affordable, compelling format provides opportunities to engage with and build an audience over time. Those early devotees are the foundation upon which the IP will bridge into additional media, expand to broader and larger platforms and convert additional, casual users or customers into die hard fans.
This cycle of engagement, fandom and expansion provides a low risk, high reward opportunity to experiment and take the creative chances that can lead to the next great IP franchises.
Single Title
YOUR BRANDED 'GAME OF THRONES'
Put branded, story-driven content in every customer's pocket and bring them back for more.
A single, compelling story world or series can provide an unlimited canvas for audience engagement. Brands develop and refine a set of concepts that develop into an engrossing narrative experience.
Crafting stories that resonate with users and customers creates a distinct connection between great content, the brand that stands behind it and its consumers. That connection converts a user to the ultimate brand evangelist - a true fan.
Story content could revolve around a wide ranging "story world" wherein many tales can be developed and told, or a focused single narrative designed to elicit a specific feeling or reaction.
Multi-Title / Catalog
NETFLIX FOR COMICS
Creating a content library and branded destination provides a wide range of engagement opportunities.
Brands develop in-house IP, commissioning creators from a range of media to conceive and produce compelling content for a destination driven approach.
Licensed IP can play a part in the content mix, with appropriate partnerships providing additional engagement and driving users to the overall catalog.
A wide range of consumers will find series' they are drawn to in this mix of multi-genre, multi-age episodic content.
Multiple titles, with new series' launching over time, continue to engage audiences within the branded content portal long after their initial experience.
Multi-Platform
AN EVOLVING, CONNECTED EXPERIENCE
The ultimate expression of the Macroverse platform takes advantage of a wide range of narrative opportunities to create connected, multi-platform content that draws audiences into a range of media and experiences.
This approach identifies the best execution and distribution opportunity for each facet of the narrative.
A wide ranging backstory may be best experienced within the digital comics format, while a live action series may be the best expression of a specific character's journey.
The opportunity to pull at various "story threads" via games, apps, live action, interactive, AR, merchandise, live events and more can bridge the audience between story segments and engage with them in every part of their life.
M2 is a multi-platform storytelling company
CREATIVE
M2 has an uncanny ability to craft narrative experiences that are both platform agnostic and audience specific.
TALENT
M2 has forged relationships with a wide range of creatives across disciplines and industries. Each project is 'cast' with the ideal talent to form a team of carefully selected writers, artists, animators, developers and more. The collaborative process encourages envelope-pushing concepts, innovative solutions and world class execution.
EXPERIENCE
M2 founders Adam Martin + Eben Matthews have over 40 years of combined experience in media. From film, television, comics and games to advertising, marketing, branding and digital media, the pair brings a high level of creative vision and production expertise to each project.
INNOVATION
M2 is pushing the boundaries of current methodologies around content creation, IP world building and next generation narrative experiences. The Macroverse platform is a key component in the vision to elevate storytelling and story driven content from silo'd events to connected, universal engagements.
Download the DeadTown App and Experience the Future of Comics...
Hard Boiled Neo-Noir
In the finest film noir traditions, DeadTown follows a classic hard boiled anti-hero set in a post apocalyptic near future overrun by Zombies!
Those with the means live "Upstairs", in skyscrapers specially designed to separate them from the infested street level; everyone else is "Downstairs". The survivors struggle to carve out a life with the constant threat of the undead hanging over them.
Visually inspired by the rich black and white style of films like Touch of Evil and the Maltese Falcon, DeadTown combines film noir with the zombie horror genre, in an edgy re-imagining of the hard boiled thriller.
Let's Chat
We'd love to explore how a multi-platform story world expands your brand's hopes, dreams and adventures. It will be fun...
News, Notifications and Sneak Peeks...
Adventure Awaits!